Ask a well-informed American Catholic about church music in Canada, and you'll probably hear, "There was the Huron Carol, and Healey Willan who wasn't a Catholic, and then…uh… they were just like us?"
But Canada has a long history of liturgical music, different from that of the United States because it was built on French rather than German and Italian foundations. Already by 1630, Indian children in Québec City were being taught to play instruments, a tool of evangelism pioneered by the Spanish in South America (and used as well by St. Junipero Serra and his Franciscan brothers in California in the 18th century).
In 1640, the French-born Fr. René Ménard wrote the first motets in Canada. By 1661, the Jesuit chapel in Québec City had an organ; Montréal got its first in 1700, and in 1724 Jean Girard brought with him the manuscript of four hundred French Baroque pieces now known as the Montréal Organ Book.(1) In the 18th century, French sacred music publications made their way to Canada and were presumably performed. And the first music printed in Canada, in 1800, was plainchant, Le Graduel romain.

By the 1840s, Eastern Canada had begun to develop industry, and a middle class with leisure time, and with that, a group of professional musicians. Some of these left for an easier life in the US. Salomon Mazurette (1847-1910) was organist at Detroit's Trinity Catholic church in 1875, and at St. Anne's by 1886. There he published at least 3 motets in the bel canto style of the period. (2) Ironically, the composer of Canada's national anthem, Calixa Lavallée (1842-1891), made his career in Boston, after a stint as a cornetist in the Union Army band and tours as a minstrel show musician. (He also believed that Quebec should become an American state) (23). His sole available sacred work was a setting of Tu es Petrus (3), for soprano solo, chorus, organ and orchestra, written for the dedication of St. Peter's in Boston in 1883, in a grand and pompous style. Leandre Dumouchel (1841-1919) served at the Cathedral of the Immaculate Conception in Albany NY, which in 2011 revived his impressive and Verdian Domus mea for chorus and orchestra, and put it on Youtube.(4) But our main focus here will be those Canadian-born composers who remained in Canada.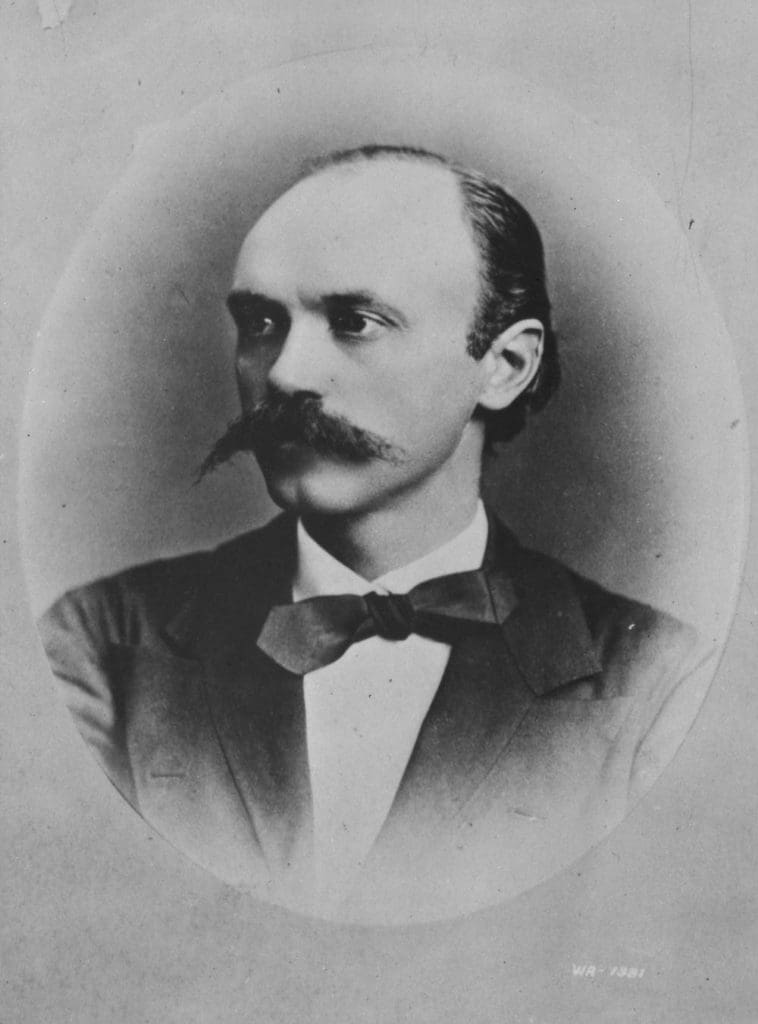 Ernest Gagnon (1834-1915). After study in Montreal, Gagnon at the age of 19 became organist at Saint-Jean-Baptiste church in Québec City. In 1857-8, he took leave to study piano and composition at the Paris Conservatoire and became aware of the work at Solesmes and the chant accompaniment style of the Ecole Niedermeyer. On his return, he introduced Adolphe Adam's newly composed Minuit, chrétiens (O Holy Night) to Québec. In 1864, he became organist at Notre Dame in Québec City, starting a dynasty there that would last almost a century. (His nephew Henri Gagnon held the post until his death in 1961). In 1875, he dropped his onerous teaching and church positions and spent the rest of his working life as a civil servant, though he continued to compose and perform. He is best known today for his folk song collection Chansons populaires du Canada, but he wrote a book of chant accompaniments, numerous motets (22), and a setting of the Missa de Angelis for four voices.
Guillaume Couture (1851-1915). Couture became choir director at Sainte-Brigide in Montréal at the age of 13, moving on to Saint-Jacques four years later. In 1873, he left for the Paris Conservatory, becoming the first Laureate from North America, socializing with the greatest composers of the time. His Memorare. Op. 1 (5) was premiered there, and his Reverie Op.2 for orchestra (6) shared a program with works by Cesar Franck, Gabriel Faure and Henri Duparc.

He returned to Montréal and became a music critic. After only a year, his zealous review had made him so many enemies that he thought his career in Canada was finished. He returned to Paris, where he became choir director at Sainte-Clotilde, while Cesar Franck was organist there. After 18 months, he moved back to Canada, determined to improve music conditions in his native land.
He cycled through a number of church jobs, finally ending at Saint-Jacques in 1893, where he worked until his death. He also resumed criticism, more gently this time. He was a dedicated teacher at a number of establishments, including a 3-year stint commuting each week to the New England Conservatory. He conducted the Société philharmonique de Montréal, for 19 years. All of this activity was not good for his creative output, but he wrote two major works at the end of his career: a Requiem, and an oratorio, Jean le Précurseur. (7)

Alexis Contant (1858-1918). Contant's father forbade him to study at the Paris Conservatoire; he thought that Europe would destroy his son's religious faith. Contant did study briefly with Lavallee in Boston, but he was largely self-taught. He was organist at St-Jean-Baptiste Church in Montréal from 1885 until his death and had the usual assemblage of teaching jobs. Most of his pieces were written after 1900, when his children were older, including three of his four Masses, and Cain, (8) one of the first oratorios written in Canada.
The 20th Century
Auguste Descarries (1896-1958). Descarries may be the most musically significant Catholic composer in Canada in the first half of the 20th century. He was born in Lachine, Quebec to a prominent family; his lawyer father served as mayor of Lachine and as a provincial and federal member of parliament, while is mother was a pianist and organist. He studied classics at Saint-Laurent College and then at Sainte-Marie College. He began to study law at the University of Montreal, while continuing private music study. In 1921 he won the Prix d'Europe, a study grant from the government of Quebec. He first enrolled at the Ecole Normale de Músique in Paris, where he studied piano with Léon Conus and Alfred Cortot, and organ with Marcel Dupre.
He left to continue study with Conus (who had left the Ecole) and composition with Georges Catoire, and formed friendships with Rachmaninov, Medtner, and Glazounov. He settled in Montreal in 1930, and worked as a recitalist, chamber musician, music critic, administrator and teacher, joining the new Conservatoire de musique de Québec in 1943. He was music director at Saint-Viateur d'Outremont from 1938 until his death.

Little of Descarries' music was published in his lifetime, but his manuscripts are now available by Pierre Gouin and Hélène Panneton of Éditions Outremontaises via IMSLP (9), and through Éditions de Nouveau Théâtre Musical. A few of his sacred works are still unpublished.
The earliest sacred work, from 1919, is the Messe Saint-Jean-Baptiste (SATB, organ); the latest dated, from 1950, an Ave Maria for high voice and organ. Much of his music was for solo or equal voices; there is no solo organ music. His harmonic language is richly chromatic, similar to that of the Russians who befriended him. One example of his sacred music is Exaltabo te, for baritone and organ. (10)

Raymond Daveluy (1926-2016). Daveluy was an organist of several Montreal churches, including the St. Joseph Oratory from 1960-2002. He taught organ at and served as director of the Conservatoire de Trois-Riviéres and the Conservatoire de Montréal and was widely active as a recitalist. His works include Masses in French, a Mass in e minor for mixed chorus and organ, arrangements of Noels such as Il est né le divin enfant (11) and 6 organ sonatas. His father, Lucien Daveluy, was also a church musician and composer. (12)
Victor Togni (1935-1965). Togni studied in France at the École Normale de Musique, with Olivier Messiaen at the Conservatoire National de Musique, and privately with Jean Langlais and Marcel Dupré. He served at San Gregorio Magno al Celio, Rome, and as the assistant to Fernando Germani, who was the organist of Saint Peter's Basilica in Vatican City. In Switzerland, he served at the Cathedral of Saint Lawrence, Lugano. In Toronto, he served at St. Basils and at St. Michael's choir school, college and cathedral. He was an award-winning improvisor. His career was cut short by a car crash with a truck on the MacDonald-Cartier Freeway. Peter Anthony Togni is his son. His surviving output includes Five Liturgical Inventions for organ (13), and A Parish Mass (in English)
Living composers

Musically after Vatican II, there seems to have been more of a "hermeneutic of continuity" in the works of Canadian Catholic composers than in their American counterparts, in their continuation of classic forms and styles, and in serious composition for the new rite.

Denis Bédard (b. 1950) graduated from the Conservatoire de musique de Québec, then studied in Paris and Montréal, and in Amsterdam with Gustav Leonhardt. He was laureate of the Prix d'Europe in 1975 and of the CBC Radio Talent Competition in 1978. He was professor at the Conservatoire de musique de Québec from 1981 until 1989, and organist at St-Coeur-de-Marie church in Québec City for 19 years. In 2001 he moved to Vancouver to become music director at Holy Rosary Cathedral and organ professor at the University of British Columbia. He has mostly written Masses and introits in French for the new rite, but also two Latin Missa Brevis, a Panis Angelicus and Ave Maria for 4-part men, as well as organ music and works for solo wind instruments. "His music, essentially tonal and melodic, is characterized by a concern for formal clarity and immediate communication with as large a public as possible." (14)
Peter Anthony Togni (b. 1959) is the son of Victor Togni. He began his musical education at St. Michael's Choir School. At the University of British Columbia, he studied organ with Frederick Geoghegan and composition with Stephen Chatman. In Paris, he studied with Jean Langlais. Togni also studied composition with Allain Gaussin at the Schola Cantorum in Paris where he was awarded first prize in composition. He has served as music director at St. Mary's Cathedral in Calgary, as organist at St. Michael's Cathedral in Toronto and organist and choir master at St. Mary's Cathedral Basilica in Halifax. His Lamentations of Jeremiah, for mixed choir with bass clarinet, is written in a style reminiscent of Arvo Part, (15) though other works are more traditional.
Gilles Maurice Leclerc (b.1960) became organist at organist of Saint-François-d'Assise Church in Ottawa at the age of 17, in spite of not knowing how to read music, which he soon remedied. Leclerc studied organ with Gerald Bales and Patricia Wright and composition with Steven Gellman at the University of Ottawa, where he later completed a Masters in Musicology. He has played there for at least 40 years. He also works for Library and Archives Canada, where he directs a choir and has catalogued the papers of Hubert Bédard, organist at Saint-François-d'Assise during the 1950s. His works, primarily self-published at gmlmusic.org, include Masses (mostly in French), French responsorial psalms, and other sacred choral music in English, French and Latin, in a warm rich style, as well as much organ music based on chant. Most of his Missa Brevis is available on YouTube, including this touching Kyrie (16). It is shocking that this music is totally unknown in the US, possibly because much of it is in French, and it is not simple.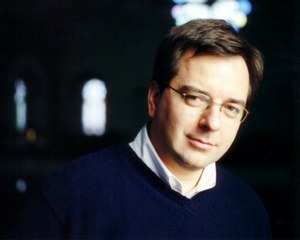 Rachel Laurin (b. 1961) is a student of Raymond Daveluy. She was Associate Organist at St-Joseph's Oratory, Montreal, from 1986 to 2002 and Titular Organist at Notre Dame Cathedral, Ottawa, from 2002 to 2006. She is currently organist at St. Clement, the FSSP parish in Ottawa, both as a a recitalist and composer. She serves as house composer at Wayne Leupold Editions. She has not published much liturgical music, except for two Masses and a number of motets, including Dedisti Domine (17)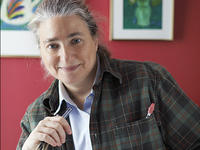 Henrique Coe (b. 1986) received a degree in music education from the Conservatório Brasileiro de Música in Rio de Janeiro, master's degree in composition at Université de Montréal with Profs. François-Hugues Leclair and Alan Belkin. doctoral degree in composition at the University of Toronto, having studied with Profs. Christos Hatzis and Norbert Palej. He was introduced to world audiences through Peter Kwasniewski's interview in New Liturgical Movement. (18) His works include a set of 3 motets for the consecration of the Montreal Cathedral. (19)
Tate Pumfrey (b. 1998) is from Thamesville, Ontario. He received a Bachelor of Arts from Western University in London, Ontario and completed a Master's of Composition at York University in Toronto, submitting as his degree project Introduction, Variations, and Finale on 'Victimae Paschali Laudes' for Organ Solo. He is the composer of two books of original hymns, written in collaboration with Australian lyricist and organist Christian Catsanos, as well as a Missa Brevis (SATB) and Ave verum corpus (SSATB). His Te Joseph celebrent (SATB div.) (20) was commissioned last year by St. Dominic's Parish, Brick, NJ, and he was named 2021-2022 Royal Bank of Canada Emerging Artist with the Arcady Ensemble. He was introduced to world audiences through Peter Kwasniewski's interview in New Liturgical Movement. (21)
The future of Catholic music in Canada can't be separated from the future of Catholicism in Canada. The Church has become increasingly unhealthy there over the past 60 years. In spite of that, there is vigorous artistic expression from a new generation. Tate Pumfrey says, "There are [small] places with signs of hope, such as the music program at the Toronto Oratory . . . but most laity don't care. The places where it is good, such as St. Patrick's Basilica in Ottawa, are good more so from a pastor's vision combined with a zealous organist-music director."
This is no different than the situation in the States, or anywhere else. It is up to the laity to support good church music programs, music that thinks with the mind of the Church, of the quality that Our Lord deserves. And, as always . . . pray.
Jeffrey Quick is a composer whose works are print published by Hoyt Editions, the American Recorder Society and Lorenz; many of his sacred works are available for free download at cpdl.org, and other works can be purchased for download at newmusicshelf.com. He is assistant music librarian at Case Western Reserve University and directs the schola cantorum of St. Sebastian Church in Akron OH. Learn more at JeffreyQuick.com.
1. Scans of the Montreal Organ book are here; https://www.wdl.org/en/item/15545/ Editions are available here: https://imslp.org/wiki/Livre_d%27orgue_de_Montréal_(Girard%2C_Jean). Kenneth Gilbert playing nearly 2.5 hours of Montreal Organ Book can be heard here: https://www.youtube.com/watch?v=80at6YAdoDQ
2.Links to these and other scores mentioned, where available digitally, can be found at https://www.jeffreyquick.com/catholicromantic, or usually at imslp.org Some others, not digitally available can be purchased from the Canadian Music Centre: https://collections.cmccanada.org/final/Portal/Composer-Showcase.aspx?lang=en-CA, or through the composers, if self-published and living.

3.Score of Lavallée Tu es Petrus: https://imslp.org/wiki/Tu_es_Petrus_(Lavall%C3%A9e,_Calixa) (no recording available)

4. Dumouchel Domus mea recording: https://youtu.be/6uj5YHmgY2Y

5. Couture Memorare recording: http://collections.cmccanada.org/final/Portal/Music-Library.aspx?component=AAEY&record=6ddfce36-5db5-4c44-846d-791932ebd1e1

6. Couture Reverie recording: http://collections.cmccanada.org/final/Portal/Music-Library.aspx?component=AAEY&record=454e247e-2f10-4f7b-bcc9-c86873678392
7. Courture Jean recording: http://collections.cmccanada.org/final/Portal/Music-Library.aspx?component=AAEY&record=be18cf4e-80c3-4c4a-8311-392b1af265f1

8. Contant Cain recording: http://collections.cmccanada.org/final/Portal/Music-Library.aspx?component=AAEY&record=11e27c9f-71fb-485f-87b6-b2bc9f3d35c3

9. Descarries scores: https://imslp.org/wiki/Category:Descarries%2C_Auguste

10. Descarries Exaltabo te recording: https://www.youtube.com/watch?v=nBt_PswM9lc

11. Daveluy Il est ne recording: https://www.youtube.com/watch?v=GYAnsQmWHK0 Daveluy's organ music, and to a lesser extent his Noel arrangements, are well represented on YouTube: https://www.youtube.com/results?search_query=Raymond+Daveluy

12. https://www.youtube.com/watch?v=ItB-QHMUDoc has Daveluy pére's music and story (in French subtitles)

13. Togni Liturgical Inventions score: https://imslp.org/wiki/5_Liturgical_Inventions_(Togni%2C_Victor)

14. Bedard biography: https://cheldar.ca/biography/ Bedard's organ music is well-represented on YouTube: https://www.youtube.com/results?search_query=Denis+Bedard His scores may be purchased from Éditions Cheldar: https://cheldar.ca/

15. Listen to Togni's music here: http://www.petertogni.com/compositions/listening-gallery/ An interview with Togni, including a walk through his Prayer of St. Francis: https://www.youtube.com/watch?v=NjzXnlKht4E His Psaume 98: https://www.youtube.com/watch?v=dyKZ08xY2hg An Ave Maria: https://www.youtube.com/watch?v=4aWXK4BYRb8

16. Leclerc Kyrie recording: https://www.youtube.com/watch?v=YxN8V9nX5HE Leclerc's YouTube channel: https://www.youtube.com/channel/UCk7rUmABYq5u6CW3Db0tivQ

17. Laurin Dedisti recording: https://www.youtube.com/watch?v=SIVTi7YuljM Her organ music is well-represented on YouTube: https://www.youtube.com/results?search_query=Rachel+Laurin

18. https://www.newliturgicalmovement.org/2020/11/interviews-with-catholic-composers-7.html

19. Coe's compositions can be heard at https://www.henriquecoe.com/compositions/

20 Mass with Pumfrey Te Joseph premiere: https://youtu.be/F9NCPKRTp3A His YouTube channel: https://www.youtube.com/channel/UCC2OMHKim1px7QmHBywoCYg

21. https://www.newliturgicalmovement.org/2020/02/interviews-with-catholic-composers-3.html

22. Gagnon's Ave maris stella for women's voices with piano: https://www.youtube.com/watch?v=nnYGb_0dSLE

23. https://www.cbc.ca/radio/thecurrent/the-current-for-january-1-2019-1.4954366/he-clearly-did-not-believe-in-canada-the-surprising-story-behind-the-man-who-wrote-o-canada-1.4962389

Sources consulted:
The Canadian Encyclopedia: https://www.thecanadianencyclopedia.ca/ "Music history", "Roman Catholic Church music in Quebec", "Music in the United States of America" "Livre d'orgue de Montréal"
Dictionary of Canadian Biography: http://www.biographi.ca/
Wikipedia, French Wikipedia
Various personal and publisher websites